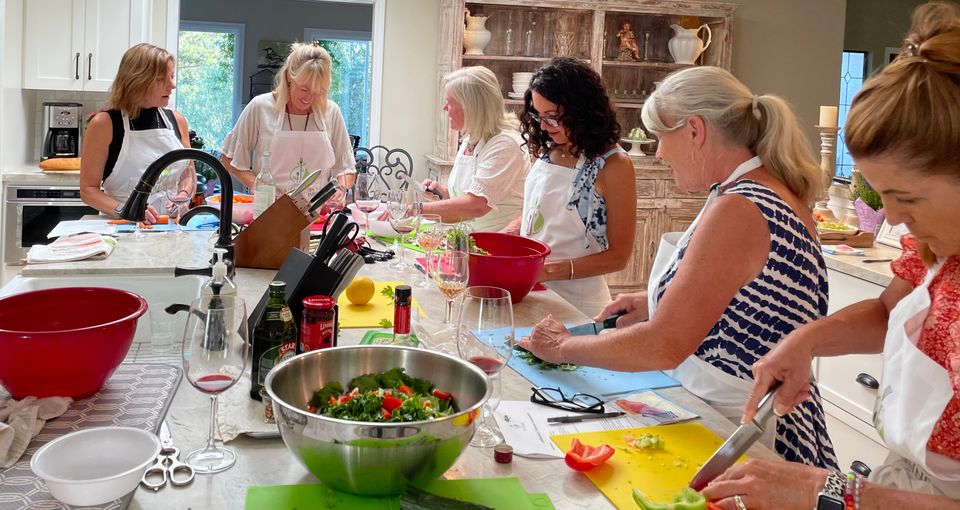 In-Person Class Information

 
Classes are from 4 to 10 people.

Class tuition per person: $50 (appetizer, salad & dessert/2 hours) or $75 (appetizer, salad, main entrée and dessert/3 hours).

Class with wine pairing: $75 (entrée & wine).  Class includes sensory tasting & hands-on cooking of the entrée.

Classes include lesson on history and culture of the cuisine, all ingredients, recipes, hands-on instruction, meal sharing together and most importantly a fun and memorable time with loved ones.